Oil price rally points to more OPEC+ easing from April -sources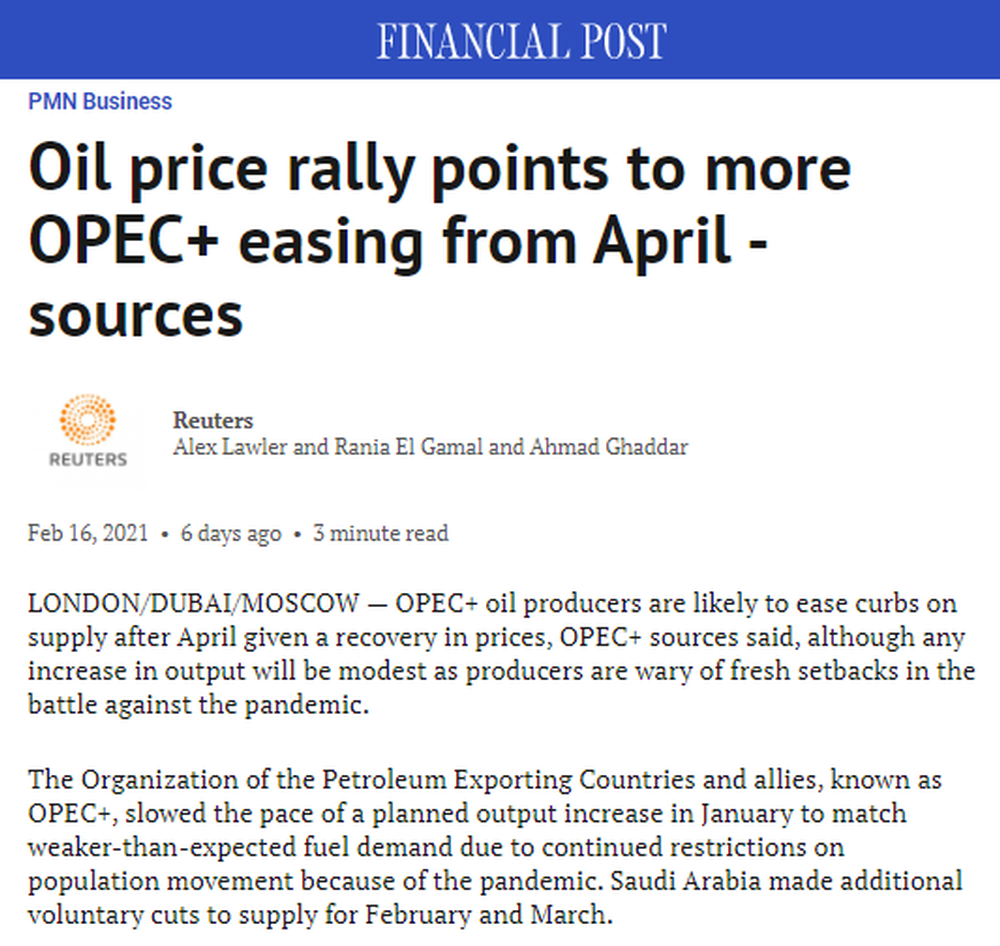 OPEC+ oil producers are likely to ease curbs on supply after April given a recovery in prices, OPEC+ sources said, although any increase in output will be modest as producers are wary of fresh setbacks in the battle against the pandemic.
The Organization of the Petroleum Exporting Countries and allies, known as OPEC+, slowed the pace of a planned output increase in January to match weaker-than-expected fuel demand due to continued restrictions on population movement because of the pandemic. Saudi Arabia made additional voluntary cuts to supply for February and March.
Original Article Source Credits: Financial Post , https://financialpost.com/
Article Written By: Alex Lawler and Rania El Gamal and Ahmad Ghaddar
Original Article Posted on: Feb 16, 2021
Link to Original Article: https://financialpost.com/pmn/business-pmn/oil-price-rally-points-to-more-opec-easing-from-april-sources
---
---