Oil hits highest in nore than two years as demand hope grows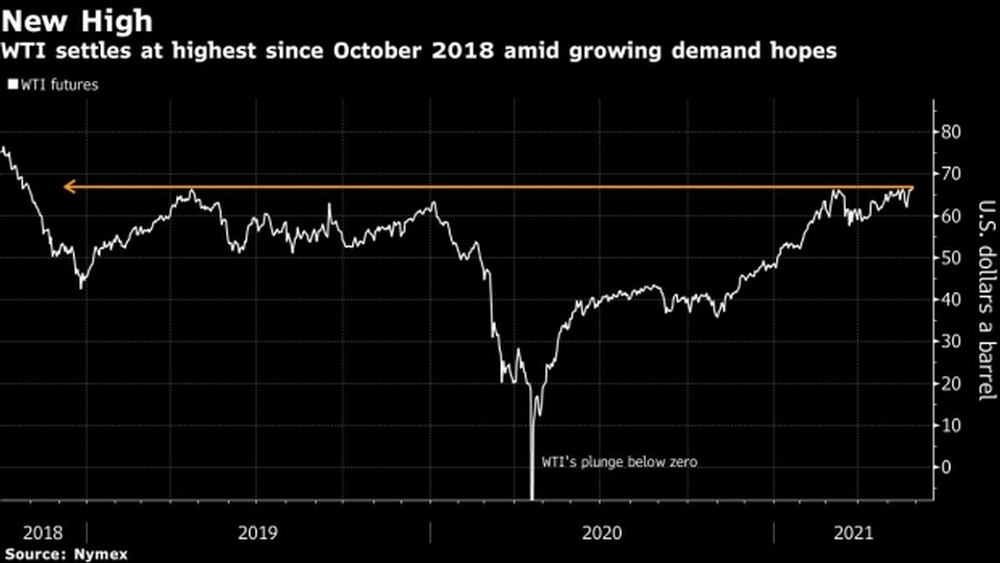 Oil closed at its highest price in more than two years as strong U.S. economic data fueled a broader market rally and Wall Street stuck to bullish views on climbing commodity prices.
West Texas Intermediate extended its winning streak to five sessions, its longest run of daily gains since February. Underscoring the recovery in the U.S., American drivers are traveling almost as many miles on interstates as they did in 2019 and jobless claims have fallen to a fresh pandemic low as businesses reopen. Goldman Sachs Group Inc. analysts said commodities continue to face incremental tightness in the second half, with little evidence to suggest enough of a supply response to derail the bull market.
Original Article Source Credits: BNN Bloomberg , https://www.bnnbloomberg.ca/
Article Written By: Alex Longley and Andres Guerra Luz
Original Article Posted on: May 27, 2021
Link to Original Article: https://www.bnnbloomberg.ca/oil-hits-highest-in-nore-than-two-years-as-demand-hope-grows-1.1609029
---
---