What Makes Quick Silver Wireline Stand Out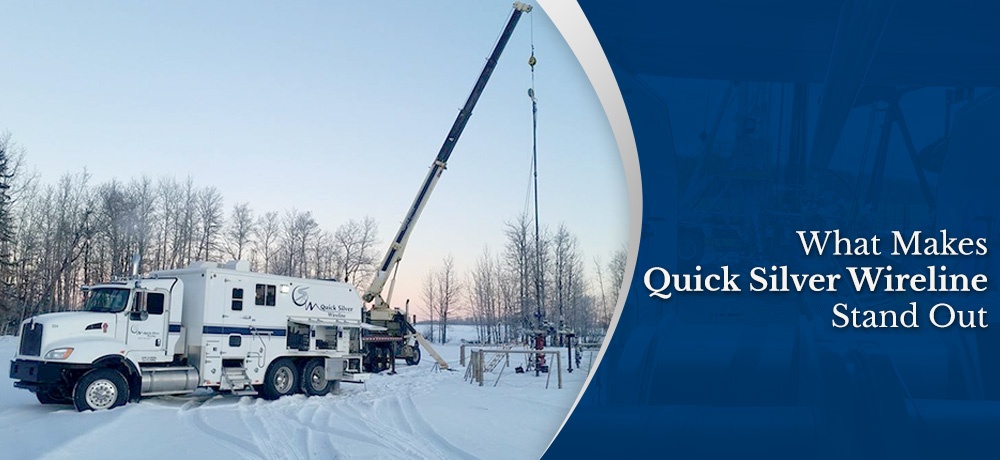 Thanks for stopping by our blog. If you're looking for more information about Quick Silver Wireline, you've come to the right place.
About Quick Silver Wireline
Established in 2002, we are an oilfield service company specializing in slickline and well optimization services. Our areas of operation include eastern British Columbia, all across Alberta, and southern and western Saskatchewan. Quick Silver Wireline and our sister company, QSO Inc., are mobile and both proficient at providing knowledgeable and experienced field staff.
Since starting as a one-truck operation nearly eighteen years ago, we have continuously tried to innovate in terms of our methods and equipment. Our optimization division has recently developed and patented a horizontal standing valve to capture wellbore fluids. This valve is specially designed for horizontal wells to capture fluid in the tubing during a close cycle typically encountered when used in conjunction with a plunger lift system. The results yield an increase in both gas and fluid production and lessen the operations team's need to get involved.
The Quick Silver Wireline Difference
Our client base consists mainly of individuals seeking highly experienced field personal and assistance running their wells. This being said, our company's very active ownership makes for quick and easy decision making, immediate problem solving, and a personal touch that tends to attract many types of customers.
Another aspect that makes us second to none is our experienced and competent personnel. You see, while many companies offer slickline services, only a select few are very good at it. From the front office to the back shops, our people have built this company with dedication and professionalism, and our clients recognize this through our work attitudes and willingness to go the extra mile.
What sets us apart from the rest of our competitors is our superior skill set and vast experience.
One of our most significant achievements has been the value we have offered our clients on their dollar. Expenditure on our slickline technology is seen as an investment that is sure to pay dividends and clients have increasingly chosen us above our cheaper, less competent rivals.
Our dream for the future is to be the best slickline company in Canada, even if not necessarily the biggest. We would also like to create a better working environment for our employees as they deserve the recognition of our company's success.
While we are passionate about what we do, we also believe in giving back to society. As part of that belief, we participate in Operation Christmas Child and Adopt a Family. We also support local charities and donate to organizations trying to make this world a better place.
To learn more about all that we do at Quick Silver Wireline, please click here. If you have any questions about how we can help you, we'd love to hear from you. Please contact us here.
---
---