The Importance of Well Integrity and How Wireline Services Can Help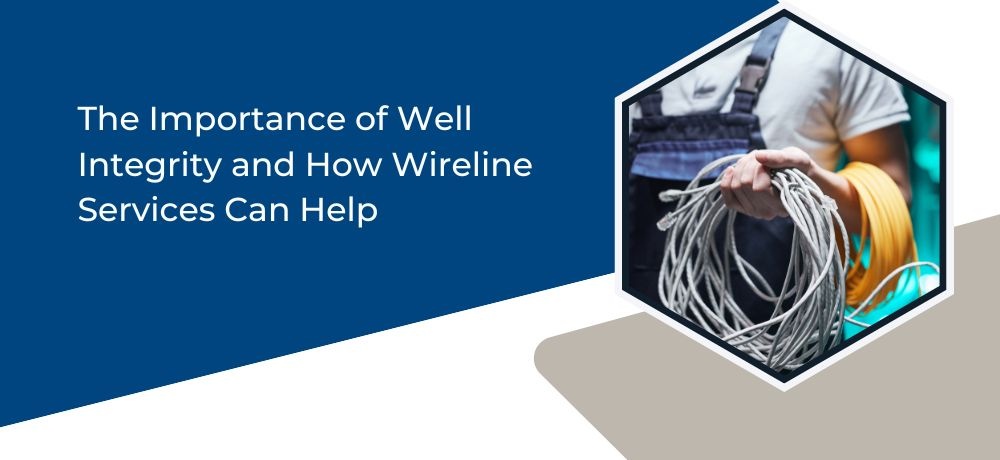 When it comes to oil and gas well production, well integrity is crucial. A well that is not properly maintained can lead to safety hazards, production decline, and environmental concerns. At Quick Silver Wireline, we understand the importance of well integrity and offer a range of wireline services to ensure that our customers' wells operate at peak efficiency along with technologies and techniques to monitor and diagnose well conditions.
In this blog, we will go over some of the services we offer and reiterate the importance of well integrity.
Our Wireline Services in Alberta
Quick Silver Wireline operates eleven wireline units in Alberta that range in size and capability to handle any wellbore condition. Our four stations in Grande Prairie, Drayton Valley, Red Deer, and Brooks provide customers with a range of wireline services, including:
Downhole and Surface Pressure Recorder services with in-house Pressure/Temperature Survey Reporting

Installing and Working with Downhole Flow Control Devices

Bottom Hole Choke sizing and installation

Wireline Fishing and heavier slickline or braided-line mechanical work

Installing and working with Gas Well Optimization systems and Plunger Lift systems

Drop Off Spool equipment

Miscellaneous Slickline services; swabbing, bailing, running or retrieving tubing plugs, WR casing bridge plug retrieval, sand-line cutting, tubing perforating
In addition to our wireline services, Quick Silver Wireline also provides truck-mounted cranes and other fleet vehicles to assist with wireline unit operations.
Oil and Gas Well Optimization Services
Quick Silver Wireline's production enhancement services are designed to enhance and sustain well efficiency and production. Our highly mobile service fleet offers a diverse selection of optimization equipment to all areas of the Western Canadian Sedimentary Basin, including:
Plunger Lift Installation

Plunger Lift Optimization

Plunger Lift Service & Maintenance

NEW horizontal standing valve
AER Regulatory Compliance Testing
Surface Casing Vent Tests

Packer Isolation Tests
We also offer offset well monitoring services, well pressure monitoring, surface casing vent monitoring, and well pressure buildup monitoring. Our remote, real-time well pressure monitoring solutions can be accessed via a secure server with computer, smartphone, or tablet devices. Data is collected and stored onsite and on the secure server for customer review or backup.
Why Choose Quick Silver Wireline?
At Quick Silver Wireline, we are committed to providing our customers with the highest quality wireline services in Alberta. Our experienced and certified team is equipped with the latest technology and equipment to ensure that we get the job done safely and efficiently. With our diverse selection of wireline and oil and gas well optimization services, we can handle any wellbore condition and provide customized solutions to meet our customers' needs.
If you're interested in maintaining your well integrity and optimizing your wells, reach out to Quick Silver Wireline.
To learn more about our optimization services, click here. To learn more about the wireline services, click here. To contact us, click here or call us at (403) 346-6167.
---
---